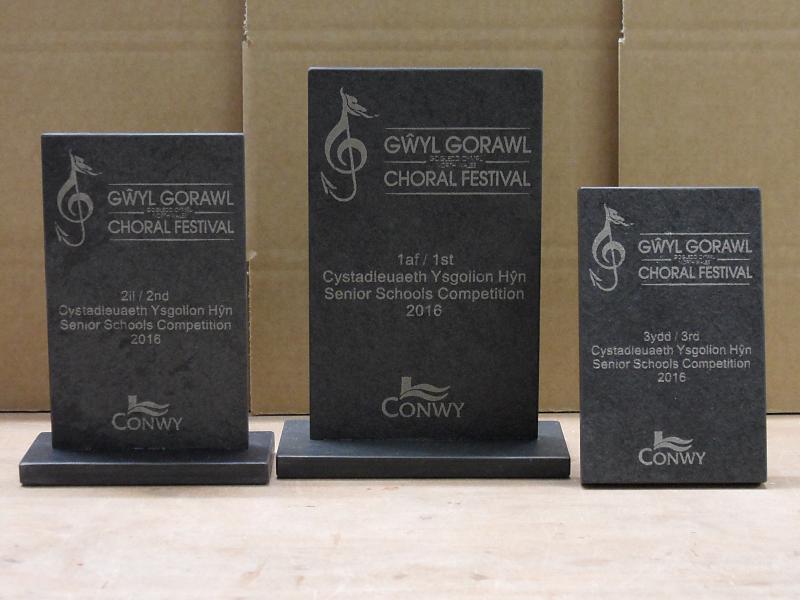 Laser Engraved Slate Trophies and Gifts
After a successful trial period with our new laser cutter/engraver we can now offer laser engraving on slate trophies, place mats and coasters, clocks and hanging signs.
The photograph shows a sample set of awards for our first order, for the prestigious North Wales Choral Festival.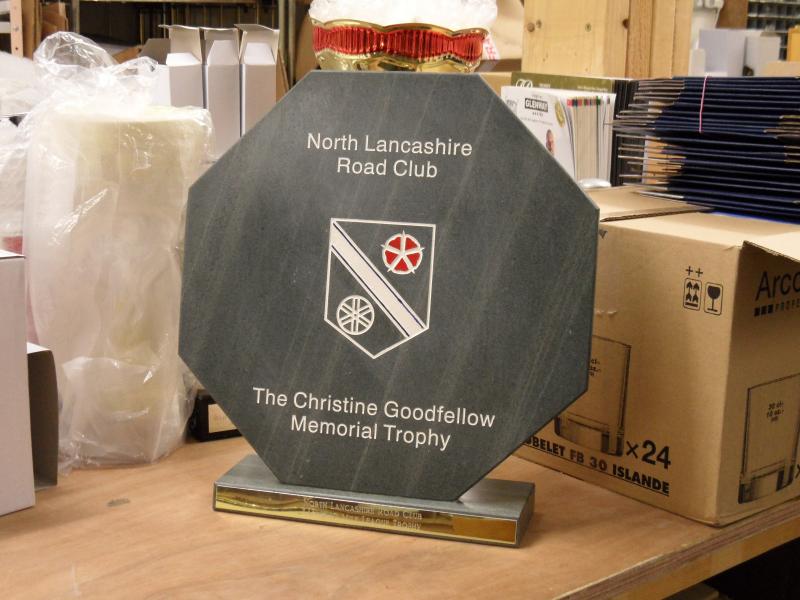 A new lease of life for one of our slate trophies
Last week a customer returned one of our 1980s Westmorland Slate trophies that had been in storage for 20 years, hoping we could give it a fresh lick of paint, or something like that.
We were delighted that one of John's original designs had survived, and quickly donned our thinking caps to come up with a renovation plan.
Five and a half hours of cleaning, sanding, sandblasting, painting, polishing and engraving later and the trophy has now been brought up to date, ready for another 30 years' service.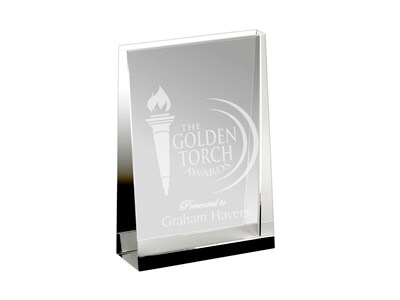 New Sandblasted Glass Trophies and Gifts
We are pleased to announce that we can now offer in-house sandblasting, personalising glass with your own designs and logos.
Our customised glass and trophies are ideal for corporate gifts, or presents for birthdays, anniversaries, retirement gifts, weddings and engagements.
Please contact us now to discuss your ideas and requirements.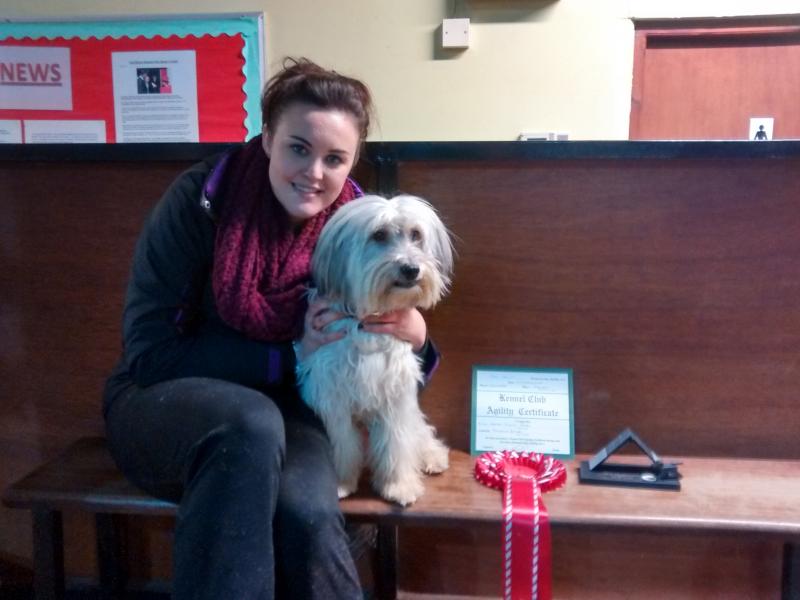 Ashleigh and Pudsey Win Our New Trophy
Look who won one of our new bespoke dog agility trophies at the Wyre Agility 2016 spring show. Wow! Congratulations Ashleigh and Pudsey, and good luck for Crufts next year!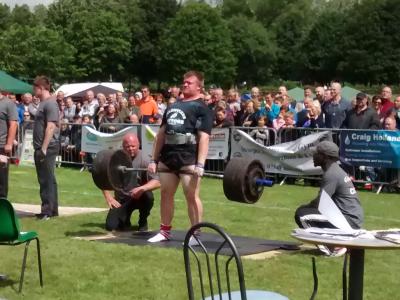 Strongman Trophies
We were recently commissioned by Great Harwood Gym to design a bespoke Strongman trophy for the Summer Giants 2015 Strongman competition.
A bit of quick thinking and a lot of hard work later and we had designed our own deadlift trophy.
Please head over to Maden Britain to see the end result.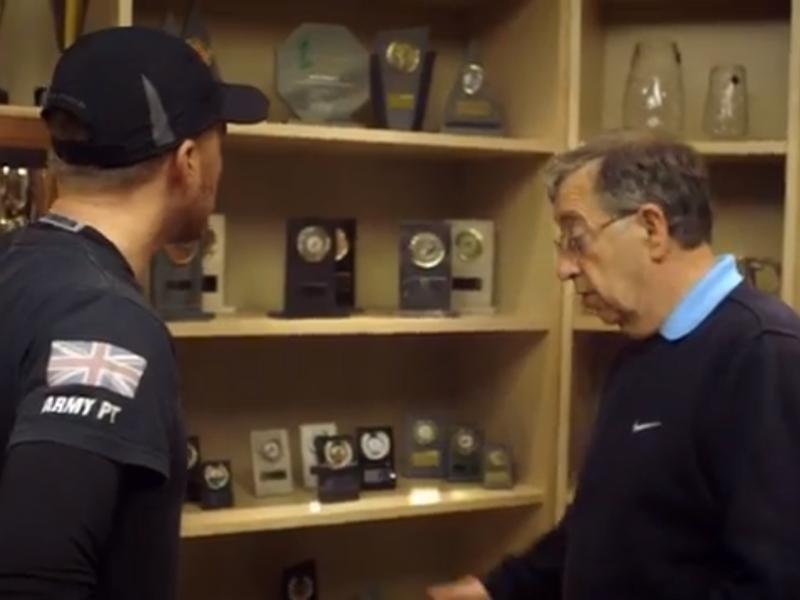 Modern Times: Weekend Warrior, "Tough Mudder"
We've been keeping quiet about this for months now. Last year we were approached by the BBC if we would like to be involved in a new documentary following "Tough Mudders", the participants in an extreme assault course. It goes without saying we jumped at the chance.
When the day came, Sam, Paul and Vivien all got stage fright and John was thrown into the limelight. We think he did brilliantly. Even if we were peeping round the door trying to put him off!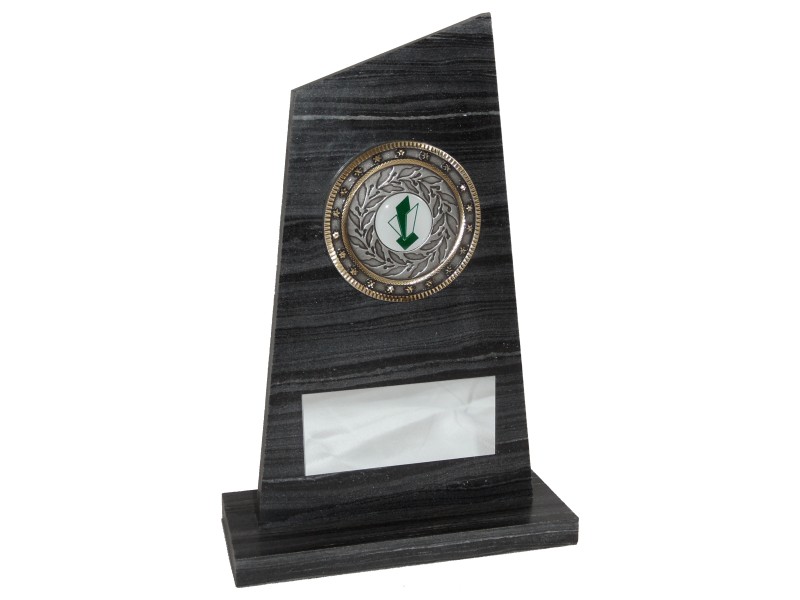 Maden Britain - Natural Stone Trophies
This lovely trophy shown here is one of our new range in slate and natural stone.
Its arrival is significant as it marks the beginning in a new chapter for us. Paul has finally taken the plunge and decided to join the business, allowing us to expand our corporate and bespoke range.
Please visit Maden Britain to see our latest trophies and some of our more wonderful creations.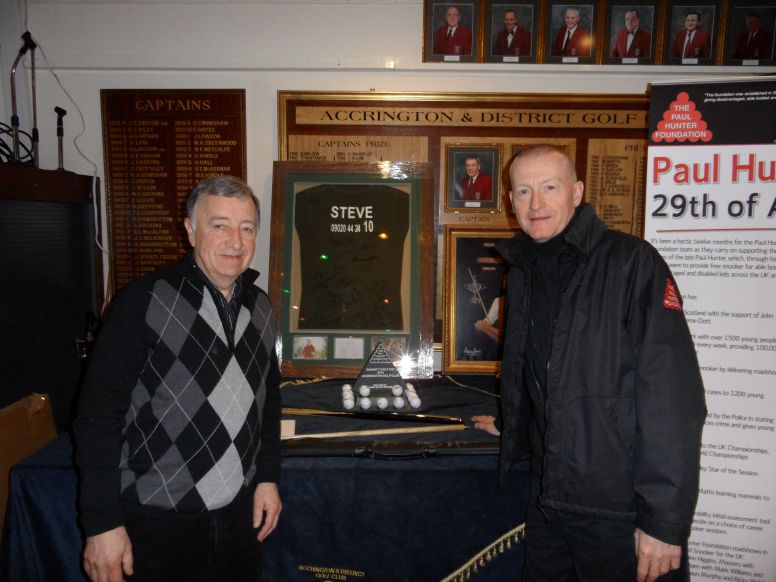 Paul Hunter Foundation Trophy
John and Steve Davis with our custom trophy at the Paul Hunter Foundation Charity Golf Day.
This was one of our first bespoke trophies, and we are happy to say it sold at auction for a total of £400 towards the Paul Hunter Foundation.
The trophy includes the match balls signed by the participants, including eight world champion snooker players with 17 titles between them.